Versatile cost-configurations improve your infrastructure's agility and deliver IT services faster.
With each new generation of machine, change in OS, and transition to new architectures, fewer and fewer hardware resellers can provide the HP hardware stock needed to maintain, or even upgrade, your older configurations. Whether you're currently using legacy systems, or you need assistance with migrating your workloads to newer technologies, Abacus has the engineering expertise to implement and install services to keep your infrastructure at peak performance. So why else should you choose Abacus for HP hardware?
You can subsidize a new purchase by selling us pre-owned HP hardware.

We provide a minimum 30-day warranty on all HP hardware purchased from us.

We can help maximize your investment via upgrades to existing storage infrastructure.

We provide consultation services.

You need support services in addition to purchasing HP hardware.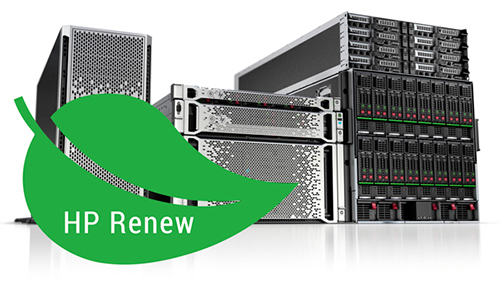 HPE Renew offers an extensive portfolio of completely remanufactured Hewlett Packard Enterprise products and solutions to meet your business needs – at extremely attractive prices. All Renew products undergo a complete remanufacturing and testing process, fully restoring them to meet HPE certified standards. It is only then that they qualify for full warranty – offering the same reliability and perforrmance as new products, but for at least 15% less cost
HPE ProLiant gives you the freedom to reimagine the server and start thinking in terms of compute for your business. No matter what your business size, Abacus Hardware has an expansive inventory of mid-range and advanced HPE rack mount servers to help you meet increasing user and customer demands.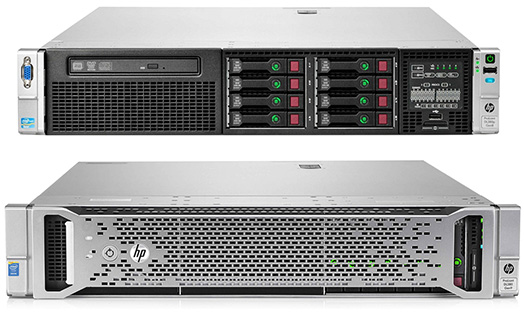 Our HPE Rackmount Server inventory includes, but is not limited to, the following: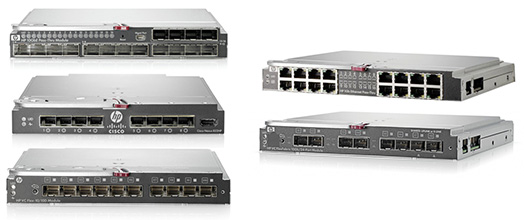 The HPE Bladesystem offers several advantages over rack-mounted servers such as lower power consumption, air flow requirements, and an overall lower cost per server. They can often serve as a single node of serviceability as well, accommodating multiple server and network designs within one enclosure. With modular server, interconnect, and storage components, as well as the power of HPE's OneView Management software, HPE bladesystem hardware can deliver your business a faster ROI when compared to standard rack-mounted servers.
Some of our additional blade server inventory available to our customers:
You won't always need to replace entire configurations – sometimes you just need to quickly replace a failed hard drive or increase memory capacity. Tested by our HPE certified engineers, our server options offer solutions that enable you to further increase system performance. We can even provide next-day shipping for when unexpected emergencies occur.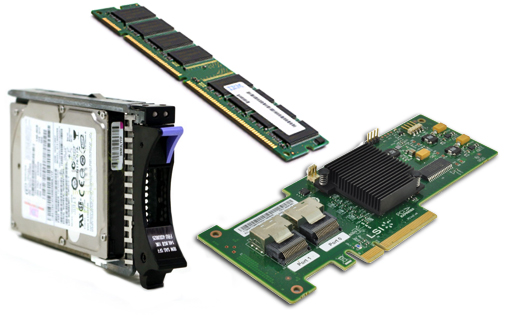 Find the accessories you need for all your HP hardware. Request a quote today!
Our HP Integrity Product Options
With PA-RISC no longer supported by HP, it can be a headache to find a reliable solutions provider to help maintain infrastructures that hinge on these legacy systems. When you partner with Abacus Hardware, you won't have to resort to upgrading your entire datacenter to newer hardware or dealing with changing the OS your systems run on. We have the inventory and the engineering staff to keep your PA-RRISC servers alive and kicking until your business outgrows them
Some of the PA-RISC server models we stock and service are included below:
HP Integrity Rackmount Servers
Whether you're looking to scale or adopt the high-performance systems of HP Integrity, Abacus has the most entry class, midrange, and high-end inventory in stock to provide the best price/performance.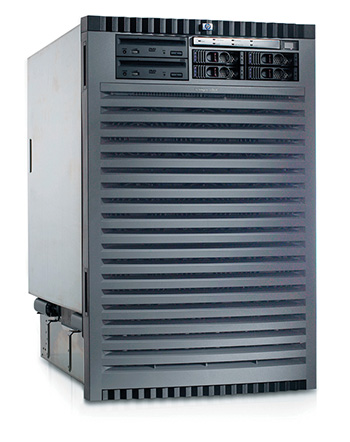 Consolidate your servers, scale-up applications, and lower your total cost of ownership with one of the Integrity rackmount servers we have in stock below: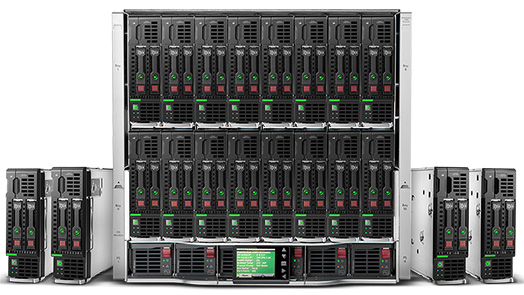 HP Integrity Blade Servers
If your business is utilizing HP Integrity server blades in its IT infrastructure, you're already familiar with the versatility that HP's Blade Link technology and Virtual Connect technology provides. But what happens when you need to upgrade? Or if a mission-critical blade goes down? That's where having a solutions partner like Abacus can help prevent infrastructure downtime and inflating ownership costs. Our dedicated engineers can provide support to help your team increase efficiency and minimize your data center footprint.
Review a portion HP blade server inventory below:
Find the hardware you need today
You need expertly refurbished hardware today, not tomorrow. For fast, reliable service, contact Abacus Hardware.