Because you're not ready to watch the Sun set.
Having a trusted partner with the expertise and the hardware inventory to support your Oracle/ Sun environments is of paramount importance. From spare parts and upgrades on your legacy to fully deployed solutions, Abacus Hardware is here to keep your infrastructure going for years to come. What are some other reasons you should choose us for Oracle/Sun Hardware?
You can subsidize a new purchase by selling us pre-owned Oracle/Sun hardware.

You need to extend the life of an existing Solaris environment.

We can provide emergency next day delivery for parts and systems.

You need to upgrade an existing Oracle/Sun infrastructure.

We can provide unparalleled support services.

We can provide migration & consolidation services.
Our Oracle/Sun Product Options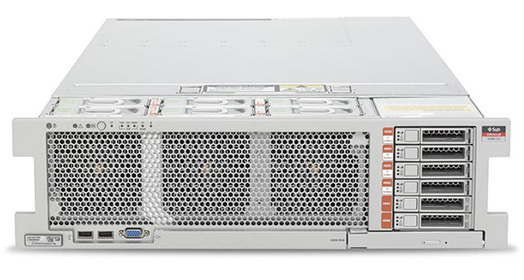 Oracle's line of SPARC servers has been its flagship product since its founding and the go-to choice for UNIX administrators around the world. With each new iteration, Oracle's emphasis on innovation shines through: multicore, multithreaded processors; granular virtualization on a threaded level; inbuilt end-to-end data encryption that is the fastest in the industry, providing some of the most secure native server platforms the marketplace has seen; and unique optimization so that your enterprise applications run at their peak; all in a rackable package. They've made the power and space hogging UNIX environments a dinosaur. Our team is here to help you build a solution that keeps in lockstep with the most pressing issues that face your IT infrastructure – powerful, secure, efficient, reliable & most importantly affordable.
By now every datacenter has a majority of their rackspace occupied with an x86 architected system of some form: HP, Dell, Cisco UCS, Lenovo, and Oracle. Each manufacturer has their own take on this commodity with their own features to trumpet, but at the end of the day they are all pretty much the same – unless you're running an Oracle-heavy software load. Oracle has optimized their x86 offerings to be at the top of the commoditized heap when running their own applications. All things being equal, why not run the hardware made to make your applications perform at their best?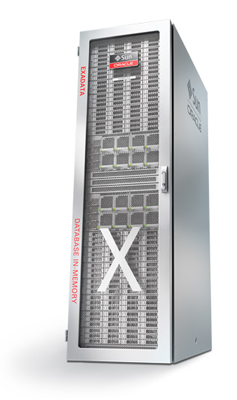 Your Big Data problems need big solutions that don't give you bigger headaches. Oracle's suite of engineered systems provides a comprehensive solution that's easy to deploy and even easier to manage. Run your databases on the systems specifically designed to make them scream. Abacus can build & configure the hardware component of these systems for your training and DR needs, or even handle sparing needs – all at tremendous cost savings. Big Data doesn't have to mean big dollars.
Find the hardware you need today
You need expertly refurbished hardware today, not tomorrow. For fast, reliable service, contact Abacus Hardware.