Diverse and secure networking products at a competitive price
Juniper Networks has an expansive portfolio of secure and dependable networking equipment designed for a range of applications. From small-scale offices to the largest IP backbone sites in the world, these network routing and security solutions offer some of the best performance to be found in the market. Abacus Hardware enhances that performance-per-dollar by expertly refurbishing used Juniper hardware so you can maximize your IT spend. So why should you choose Abacus for Juniper hardware?
We can provide emergency next day delivery for parts and systems.

We can help you enhance network security and performance.

We can extend your IT hardware budget without sacrificing performance.

You can consult with our Juniper experts to find the right product.
Our Juniper Product Options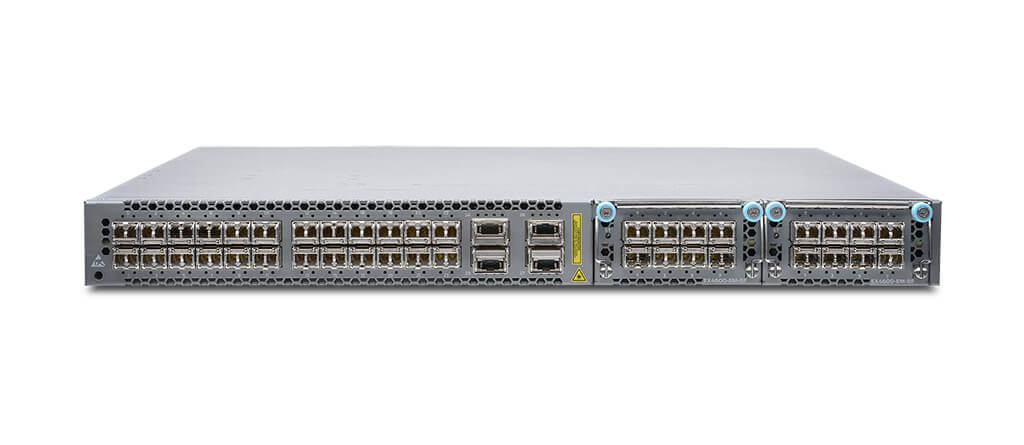 Juniper Networks EX Series
Juniper's carrier-class EX Series switching solutions are highly available and powerful enough for campuses, offices, as well as demanding service provider deployments. Delivering unified communications, mobility, and virtualization, these switches can be powerful resources within your enterprise network.
Some of our refurbished EX Series inventory includes:
Juniper Networks M-Series
Juniper Networks M-series routers combine best-in-class IP/MPLS capabilities with unmatched reliability, stability, security and service richness. Providers can use these multi-service edge routing platforms to consolidate multiple networks into a single IP/MPLS infrastructure to maximize revenue and minimize operational and capital costs.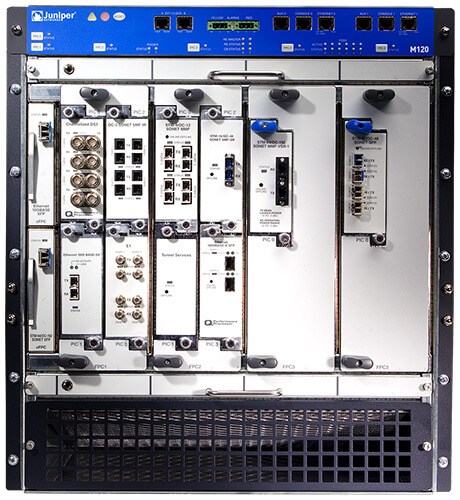 We have these multi-service Edge routers, and more, available for purchase today: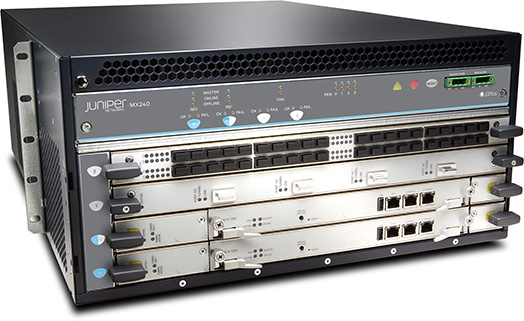 Juniper Networks MX-Series
Deploy state-of-the-art network architectures with the MX-series router, purpose-built for the most demanding carrier applications. It uses the JUNOS operating system to enable carriers to seamlessly and cost-effectively deploy Ethernet and accelerate their next-generation network deployments. The Juniper technicians at Abacus can help determine the router model that is perfect for your business use-case, as well as provide any corresponding line cards and additional components as needed.
Juniper Networks T-Series
The Juniper Networks T-series core routers, such as the T320, T640, and T1600-a that Abacus has in stock, deliver power and performance without sacrificing flexibility. And our technicians can help your IT department leverage the customizability of the T-series core routers so that your service delivery benefits from the processing capabilities of this powerful set of networking hardware.
Our Cisco security appliance inventory includes, but is not limited to, parts such as: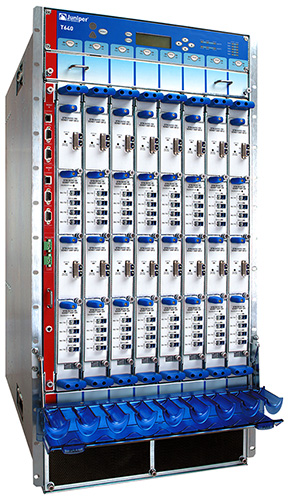 Juniper Networks J-Series
Juniper J-series Service Routers deliver secure, yet reliable network connectivity through a variety of interfaces that can be tailored to their use case. Buying refurbished J-Series routers from Abacus Hardware can give your business access to the high-performance value of this product line at a lower price, while further reducing your operational costs thanks to its ability to upgrade components as your enterprise grows.
Some of the J-Series service router inventory available to our customers includes:
Juniper Networks Firewall/IPSec VPNs
Protect your network from worms, Trojans, viruses, and other malware with Juniper's complete line of firewall/VPN solutions for enterprises and service providers. The technical staff at Abacus Hardware can help integrate Juniper's best-in-class security applications into your networking environments.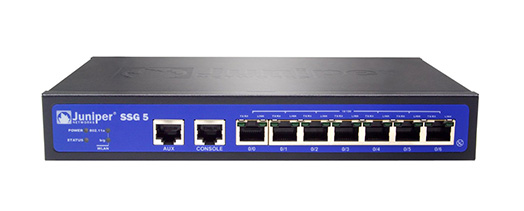 Juniper Networks SSL VPN - Secure Access
Abacus is able to supply Juniper Secure Access appliances for customers that need VPN access for remote or mobile employees, or remote and/or extranet access for employees, partners, and customers. Companies of all sizes can benefit from a lowered TCO over traditional IPSec client solutions, as well as customizable access methods for any resource. Abacus can help determine which form factor the right fit for your business.
Find the hardware you need today
You need expertly refurbished hardware today, not tomorrow. For fast, reliable service, contact Abacus Hardware.